SIR 2022
RABBI JOEL WASSER MEMORIAL
SCHOLAR IN RESIDENCE WEEKEND
MARCH 24-26, 2023

SPONSORED BY
CONGREGATION KOL AMI
KOL AMI BROTHERHOOD
KOL AMI SISTERHOOD

Dr. Rabbi Elyse Goldstein
Dr. Rabbi Elyse Goldstein is the founding Rabbi of City Shul, a Reform congregation in downtown Toronto she started in 2011, which has grown to prominence as one of the most creative synagogues in Canada. She was quickly recognized as a fiery speaker, skilled teacher and social justice advocate. After her first position as Assistant Rabbi at Canada's largest synagogue of 5,000 families (Holy Blossom Temple) she founded Kolel:
The Adult Centre for Liberal Jewish Learning, an adult education institute recognized as a leading institution in Jewish adult education. Kolel was the first liberal adult "yeshiva" in North America and she consulted on the founding of others in New York, Baltimore, and California. She graduated Summa Cum Laude and Phi Beta Kappa from Brandeis University in 1978, earning her Master's Degree from Hebrew Union College – Jewish Institute of Religion in 1981 before ordination in 1983, and receiving their Doctor of Divinity, honoris causis in 2008. In 2005 she received the most prestigious award in Jewish education, the internationally recognized Covenant Award for Exceptional Jewish Educators. In 2013 she was named one of America's 50 Most Influential Rabbis by The Forward.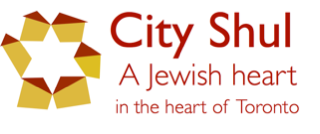 Rabbi Goldstein's Presentations
I. Friday Night, March 24: 6:00 pm
"Looking for God in all the Wrong Places"

Is there a way to talk about God even for skeptics, agnostics, those who "don't believe"? Can we move past the Old Man on a Throne in Heaven, but if we do, what do we replace it with, or do we even need a replacement?
II. Shabbat Morning, March 25: 9:30 am
"The Power of Prayer" Hallelujah!"

Hear what the Baptists taught a Rabbi about how to pray. The tension between personal and and private prayer, and between traditional and creative prayer is real. Some traditions have an open, changing worship text. Some, like Judaism, still use ancient and fixed texts even in the most liberal movements. Some traditions value individual contemplation even over communal worship while some, like Judaism, mandate the group experience. What is
"ideal" prayer?
A discussion of this topic will continue following Kiddush luncheon.
III. Sunday Morning, March 26: 10am Brunch; 10:30 Lecture
"Women are from Genesis, Men are from Leviticus- and What about Anyone Else? Does Gender Still Code the Way We Read the Bible?"

Includes book signing. Does the lens of gender color the way we read the Bible? Is the Bible
or Bible study ever "neutral"? This talk is NOT for women only!
Wed, March 22 2023 29 Adar 5783